Digiboost partners with Alert Logic to close the security gap for SMB Marketing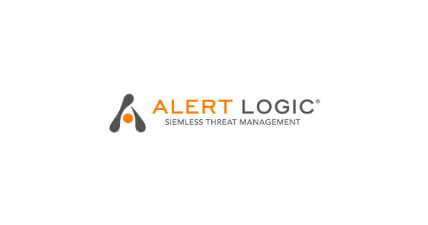 SAN ANTONIO (PRWEB) April 11, 2019 – Digiboost, a web support and digital marketing services leader focused on small/medium businesses, and Alert Logic, the SIEMless Threat Management company, have announced a partnership to provide Alert Logic's security technology and services solution to SMBs as they grow their businesses through digital marketing. The partnership between San Antonio-based Digiboost and Alert Logic, a global cybersecurity leader with headquarters in Houston, brings together two Texas companies committed to providing the best security and peace of mind for businesses 24/7, regardless of their size or technology environment.
"Smaller organizations' security and threat management needs are just as robust as those of larger organizations. In many cases, security breaches can be even more damaging to companies that rely exclusively on their technology platforms for daily operability," says Pablo Calvo, Co-Founder and CMO of Digiboost. "Partnering with Alert Logic allows us to deepen our service and support for customers, helping them meet their marketing goals while offering an industry-leading security solution. This partnership delivers tremendous value for Digiboost clients seeking the right level of security for each of their environments as their business needs evolve."
Through the partnership, Digiboost customers gain access to Alert Logic's award-winning security platform, which seamlessly connects cutting-edge threat intelligence and expert defenders to provide the best security and peace of mind for businesses 24/7. The Alert Logic offering includes Security Operations Center (SOC) experts, who monitor customers' environments 24/7 and provide incident management with guidance on how to address threats. With Alert Logic, organizations can increase their security and compliance capabilities at a lower total cost than investing in multiple point solutions or traditional security outsourcing.
"The goals of Alert Logic and Digiboost are closely aligned: we help resource-constrained organizations meet their business goals and we remove the burdens and risks of technological complexity," says Christopher Rajiah, Senior Vice President of Global Alliances and Partnerships for Alert Logic. "We admire Digiboost's commitment to helping their customers succeed, and we are excited to extend our offerings to help these customers focus on driving growth and revenue while we manage their security."
More than 4,000 organizations rely on Alert Logic SIEMless Threat Management to ensure the right level of security and compliance coverage at a lower total cost than point solutions, SIEM tools, or traditional security outsourcing vendors. Founded in 2002, Alert Logic is headquartered in Houston, Texas, with offices in Austin, Seattle, Dallas, Cardiff, Belfast, London and Cali, Colombia. For more information, visit Alert Logic.
About Digiboost
At Digiboost™, we believe that even the smallest businesses can make a huge impact. At our core, Digiboost™ has a deep passion for helping small and medium businesses realize increases in growth & revenue. We help businesses meet their marketing goals and create a strong digital presence. Our founders discovered that many digital marketing agencies are focused on larger organizations, leaving a service gap that few agencies will support. As a result, our organization has experienced rapid growth and success by focusing on the SMB Market. Digiboost is based in San Antonio, TX.
(For media inquiries to Alert Logic, contact Christine Blake at [email protected], (703) 877-8114.)
About the Author
Pablo Calvo
Pablo lives in San Antonio, TX with his wife and two sons. He spends most of his time playing at work and working at play, with the same goal: having fun doing it. If you'd like to connect with Pablo, you can find him at linkedin.com/in/pablocalvo322.
Recent Blogs
Artificial intelligence (AI) writing services are becoming increasingly popular with marketing and advertising agencies. These services use advanced algorithms to…

When I embarked on my first solo enterprise in 2012 with my white label agency, Plugin Group, it was an…